Robin Fry
GROUP HR DIRECTOR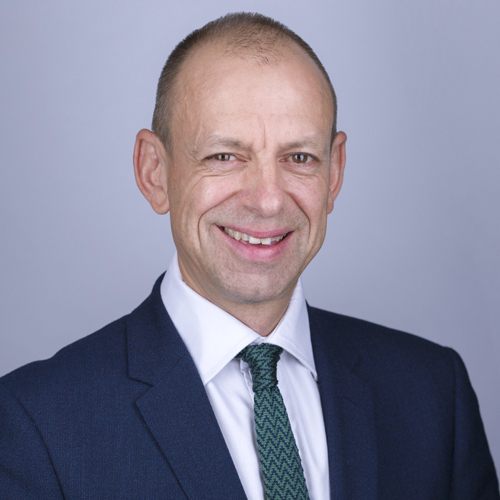 WHEN I'M ASKED WHAT I LOVE ABOUT MY JOB AND WORKING FOR OXFORD INTERNATIONAL, IT'S THE NUMBER OF OPPORTUNITIES THAT WE CREATE FOR PEOPLE… BOTH FOR OUR STUDENTS AND NEW EMPLOYEES AND THEN SEEING THEM GROW AND DEVELOP.
Having been 'inherited' by the founders of the company in 1991 when he was a teacher at the Greenwich School of English, Robin is now the Group HR Director at Oxford International. He has played a significant part in the evolution and growth of Oxford International, 'in the early days' by establishing its residential junior language programmes as among the best in the sector in his role as Academic Director and more recently by being closely involved in the development and integration of the senior management team across the group.
Robin has developed the HR capability of Oxford International from being purely a 'bums on seats' recruitment function to an efficient and effective operation that serves up to 1200 employees in a diverse and complex organisation. In 2014 Robin led on the development of the Oxford International's values and has seen these become embedded in how the company does business. He is a current Governor of Oxford Sixth Form College and is a former member of Lewisham Racial Equality Council and Enterprise Adviser for the International Academy Greenwich free school.
Robin is a graduate of Queen Mary College, London, and holds an MA in TESOL from the Institute of Education. He is also Chartered Member of the Institute of Personnel and Development. Robin lives in London with his wife, with whom he shares a passion for fine wine, great restaurants and the Arts. They have a teenage son, with whom Robin shares a passion for sport and, almost unbelievably, hip hop. When he has some time for himself he can be found wandering round London in his attempts to be a flaneur.
To see our full Leadership team CLICK HERE.