Collaborative Online International Learning
A unique COIL opportunity for academic colleagues
Whilst Collaborative International Online Learning (COIL) training is available through commercial providers, Oxford International Education Group sees COIL as part of its Corporate Social Responsibility. We believe that internationalisation is an important factor in delivering quality educational outcomes and positive student experiences. So, we are proud to share our COIL training at no commercial cost to colleagues across Higher Education.
Our fully flexible COIL training framework assumes no prior knowledge of intercultural communication or diversity management. We focus first on internationalising the academic self, providing a range of resources and toolkits to enable academics and institutions to feel empowered to introduce COIL to their students. The train-the-trainers model, developed by OIEG, addresses key challenges that academic practitioners have identified when responding to institutional requests to internationalise their teaching, learning and assessment.
Our goal is to make sure that our training offers resources to understand key tenets of team formation and effectiveness, cultural dimensions and their impact on communication. It's through this that we want to support pedagogical designs to create sound and inclusive approaches to intercultural learning.
Understanding the COIL framework
One of the key challenges for Higher Education institutions, and individual academics, internationalising their disciplines is to understand what Collaborative International Online Learning (COIL) can deliver, and how it can be practically embedded in curricula and syllabi.
This understanding is often expressed by educational professionals asking themselves:-
What theoretical models and concepts underpin the acquisition of intercultural competences with COIL?
What professional development opportunities, resources and toolkits can be summoned to create more capacity and capability in internationalising curricula?
What ethical considerations are needed to ensure COIL approaches are inclusive, diverse and partake in current efforts to decolonise or de-Westernise the curriculum?
Watch extract from sample COIL training session
To hear the session, unmute the audio controls on the video.
Our coil training includes these modules
COIL Champion Dr JB Adrey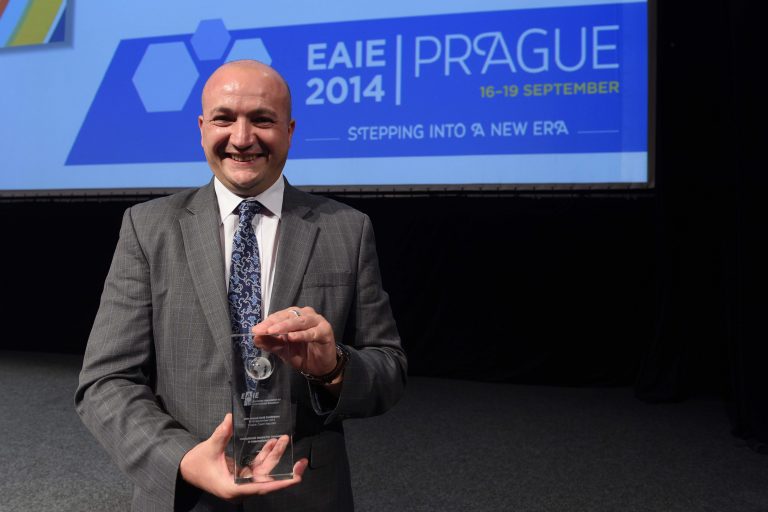 A sociolinguist by training, Dr JB Adrey taught French language and area studies at the University of Portsmouth for 11 years before joining Coventry University in 2005. Three years later, he founded Coventry University's International Experience and Mobility Service, which later became the Centre for Global Engagement. Both initiatives helped to internationalise the staff and student experience at Coventry University, contributing to the university's reputation as one of the leading study destinations for international students in the UK.
After working at the University of California Riverside as Associate Dean International, and then Chief Partnership Officer, JB is currently COIL Project Lead and CPO for Europe and North Africa at Oxford International Education Group (OIEG).
Delivering the internationalisation agenda
By the early 2010s, JB's internationalisation strategy at Coventry University included embedding short student and staff mobility programmes into the curriculum, making extracurricular language and cultural programmes available to all, and deploying a flexible framework – known as Online International Learning (OIL). In 2014, the European Association for International Education (EAIE) recognised this outstanding work by presenting JB and Coventry University its much sought-after Award for Innovation in Internationalisation.
Online International Learning – which is often referred to in some academic contexts as virtual mobility, virtual exchanges, or telecollaboration – firmly established itself as the core of Coventry University's internationalisation success. The framework was later renamed into Collaborative Online International Learning (COIL), reflecting global thought leadership, and the model developed in the US at State University New York, by Professor Jon Rubin.
Since 2014, Coventry University's work has shown the world the flexibility of the COIL framework, and its potential for embedding intercultural perspectives across all disciplines. Every year, around 7,000 Coventry University students participate in over 200 COIL projects with counterparts across the world, strengthening and broadening their intercultural competence. JB's early institutional advocacy means that even today, Coventry University is recognised as one of the world's leading hubs for COIL projects.