Work with us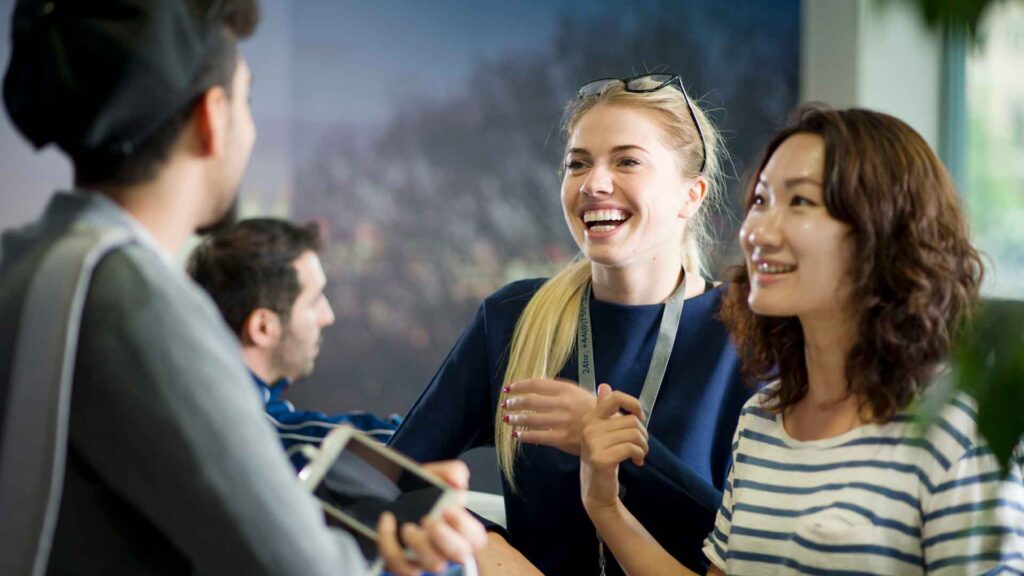 At Oxford International Education Group we want to create life-enhancing learning opportunities for students across the world. This is a bold aim but one which through the commitment and passion of our staff we succeed in meeting.
Our values are at the heart of our business and have been since we started 29 years ago – they are the secret of our success.
Care, passion, creativity and integrity are qualities we look for in our staff and are as important as the knowledge, experience and expertise you bring. You can learn more about our values here.
Almost all of our jobs involve working with young people. The recruitment and selection process then has to be especially rigorous – it's not Royal Marine selection – but you will need to complete all stages of the application process and provide all the information we need. You'll find it's worth it though if you do join us. Email us at hr@oxfordinternational.com to get in touch.
SEASONAL JOB OPPORTUNITIES
At Oxford International, we recruit year-round for seasonal positions at our English schools in London, Oxford and Brighton, as well as at our junior residential camps that run at prestigious boarding schools and university locations throughout the United Kingdom. To find out more, and to apply for a seasonal position please visit our individual brand websites below:
Oxford International English Schools
Oxford International's UK Schools are an exciting, vibrant place to work, with a diverse workforce that reflects our international identity. Our vision is to create life-enhancing learning experiences that help students worldwide to develop personally and professionally and that enrich their future opportunities.
Oxford International Juniors Programmes
Are you looking to start an active career working with students from 8 – 15 years old? Looking to enhance your skills and earn some extra money during your holidays and experience some of the UK's top attractions? Then look no further!
Working for us will provide you with a rewarding and unique opportunity to meet people from around the world, a professional and fun platform that develops your experience of working with young people and the opportunity to develop key employability skills.
APPLY FOR CURRENT VACANCIES