Andy Caldwell
Chief Commercial Officer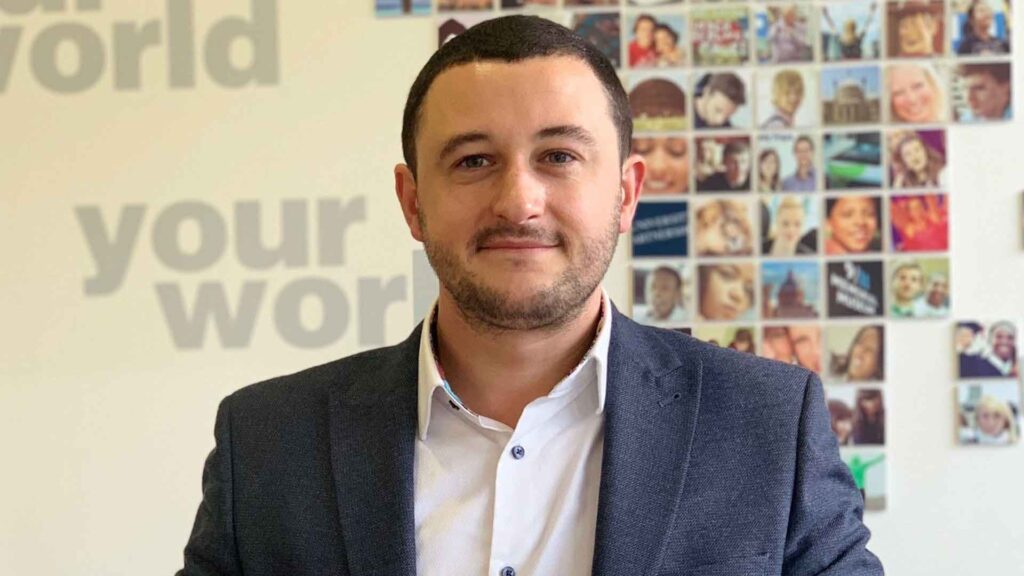 Andy is appointed as Chief Commercial Officer at Oxford International Education Group, and is responsible for leading and driving engagement to support students and universities, including the current UK and North American pathways, the Digital Institute and Direct to University Recruitment.
Andy started with Coventry University in 2013 as an International Officer before progressing to Regional Manager, Deputy Director. In 2019, Andy was appointed as an Acting Director, where he delivered a 10% growth in enrolments in September 2018 to the University's Coventry and London campuses.
Having worked across Asia, Africa and the Middle East, Andy has brought a diverse amount of knowledge to Oxford International after joining as Pathways Global Sales Director.
Thanks to Andy's successful leadership of our Global Recruitment Unit over the last three years and a half, Oxford International has driven successful recruitments to UK centres and, more recently, to North America. With our matched ambitions, Andy and Oxford International will be expanding our reach even further.
To see our full Leadership team CLICK HERE.