Edinburgh Napier University International College (ENUIC): Empowering International Students on a Pathway to Success
Oxford International Education Group and Edinburgh Napier University are thrilled to announce the launch of Edinburgh Napier University International College (ENUIC). This exciting partnership provides international students with a unique opportunity to embark on a transformative educational journey through a carefully crafted pathway programme. With ENUIC, students can lay the foundation for their academic and professional goals while enjoying the vibrant city of Edinburgh, Scotland's capital and cultural hub.
ENUIC serves as the UK's newest embedded pathway college, jointly operated by Oxford International and Edinburgh Napier University. This collaborative endeavour allows Oxford International to recruit talented international students and run the embedded college, creating a supportive environment tailored to their academic and personal growth.
Starting from late summer 2023, Oxford International will accept applications directly from international students interested in joining pathway courses at ENUIC. Additionally, students can apply through Oxford International's network of educational agents.
This streamlined process ensures accessibility and ease for prospective students seeking to pursue their studies from January 2024 onward, subject to UKVI approval.
ENUIC offers students a diverse range of pathway courses, enabling them to choose from two undergraduate or one postgraduate programme. Upon completing their ENUIC pathway course, students are eligible to progress toward one of 24 undergraduate or 12 postgraduate degrees at the esteemed Edinburgh Napier University. This seamless transition empowers students to continue their educational journey and specialise in their chosen fields.
Located in the heart of Edinburgh, ENUIC benefits from the city's dynamic atmosphere, rich heritage, and cultural diversity. Students can immerse themselves in the captivating Scottish capital while pursuing their academic ambitions.
The launch of ENUIC marks a significant milestone for Edinburgh Napier University, bringing a new wave of international talent to its diverse student community. This collaboration amplifies the university's commitment to academic excellence and global engagement, propelled by Oxford International's proven track record in successfully running embedded colleges across the UK and North America.
Edinburgh Napier University International College (ENUIC) is a game-changing opportunity for international students seeking a pathway to academic success. With Oxford International's expertise and Edinburgh Napier University's commitment to excellence, ENUIC provides a nurturing environment where students can thrive and build a solid foundation for their future careers. 
Read more about our partnership with Edinburgh Napier University HERE
---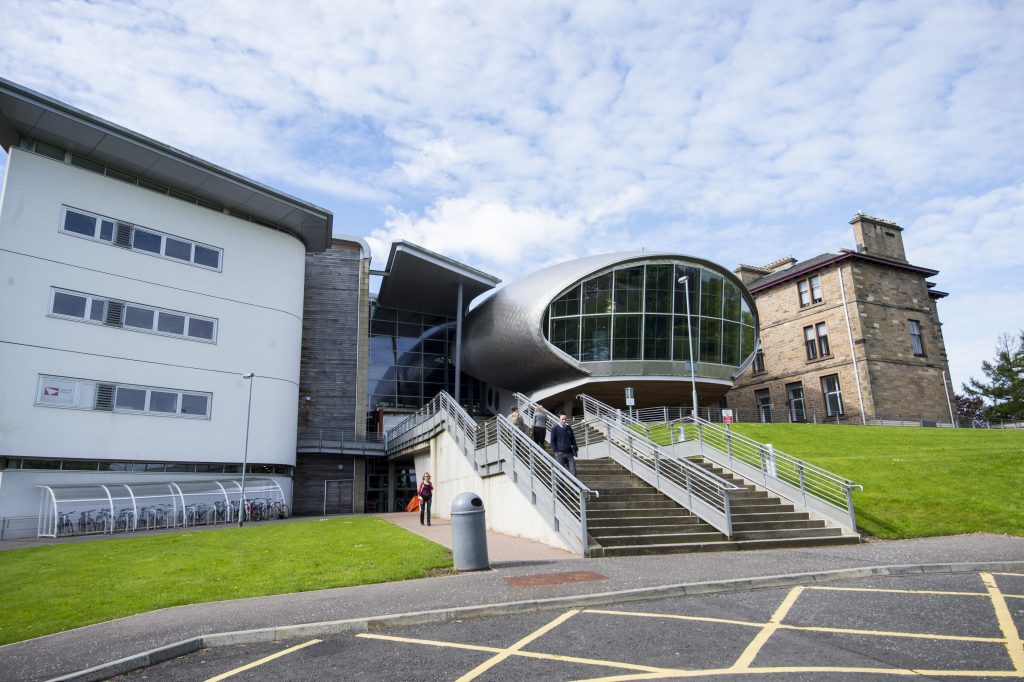 Edinburgh Napier University is a prestigious institution in Edinburgh, Scotland, known for its industry-focused education and wide range of undergraduate and postgraduate programmes. It fosters strong industry connections, offering students valuable internships and real-world experiences. With high-quality teaching, research, and modern facilities, the university equips students with the skills needed for successful careers. It provides a supportive learning environment and emphasises employability, making it an excellent choice for students worldwide.
Find out more about Edinburgh Napier University HERE
education
international students
study abroad
university