Empowering Student Success: Oxford ELLT and TCYonline Join Forces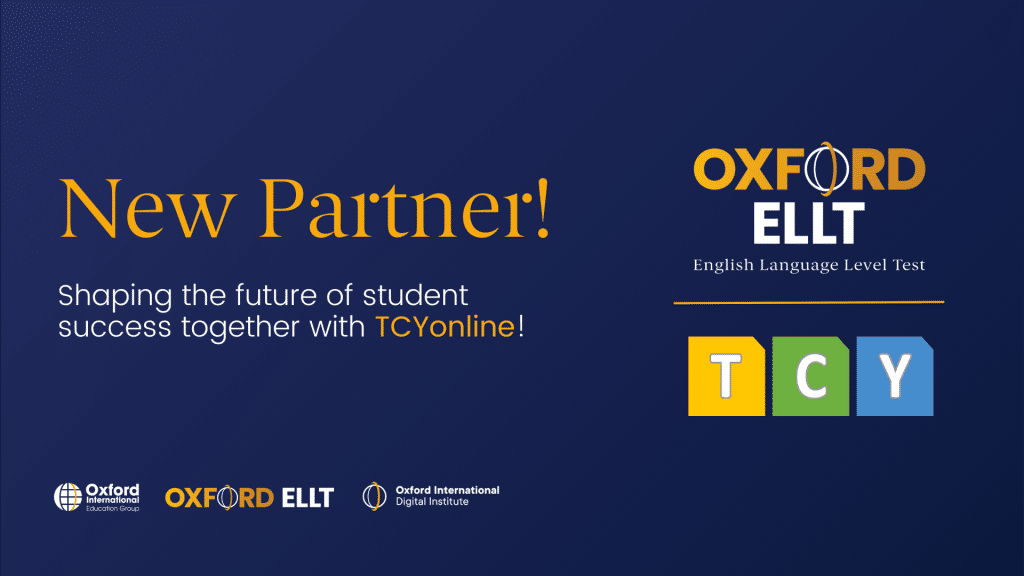 We are delighted to announce Oxford ELLT's strategic partnership with TCYonline, a renowned assessment preparation and training leader.
The partnership with TCYonline brings a multitude of benefits to students, ensuring their journey to success is smoother and more rewarding than ever before:
TCYonline is equipped with a vast array of meticulously designed training and teaching materials that cater to every aspect of the Oxford ELLT. These materials are accompanied by accessible expert guides, providing students with the necessary tools to succeed and reach their full potential.
Through these collaborative efforts, we offer comprehensive academic preparation and practice materials to equip individuals with the knowledge, skills, and confidence needed to excel in the Oxford English Language Teaching test (Oxford ELLT). Our expertly crafted preparation materials offer valuable insights and practice opportunities, ensuring that candidates are fully prepared to achieve their best results.
Lil Bremermann-Richard, Group Chief Executive Officer of Oxford International, expresses her excitement: "Oxford International is thrilled to partner with TCYonline, a company that shares our values and passion for providing students worldwide with incredible educational experiences. This partnership equips our counsellor network and students with the tools to reach their full potential and gain access to higher education abroad."
Mukta Gogia, Vice President of TCYonline, reaffirms their commitment: "As we mark another pivotal chapter in TCYonline's journey, our collaboration with Oxford ELLT stands as a testament to our dedication and leadership. Partnering with a globally renowned entity like Oxford ELLT validates our commitment and reiterates our promise to offer the best for partnering coaching centres. We're excited for what lies ahead, and we remain, as always, devoted to learners' success."
education
English
English as a Foreign Language
English language
English Language Testing
international students
News
Oxford ELLT