Kenrick Cabrera joins Oxford International as Group Chief Technology Officer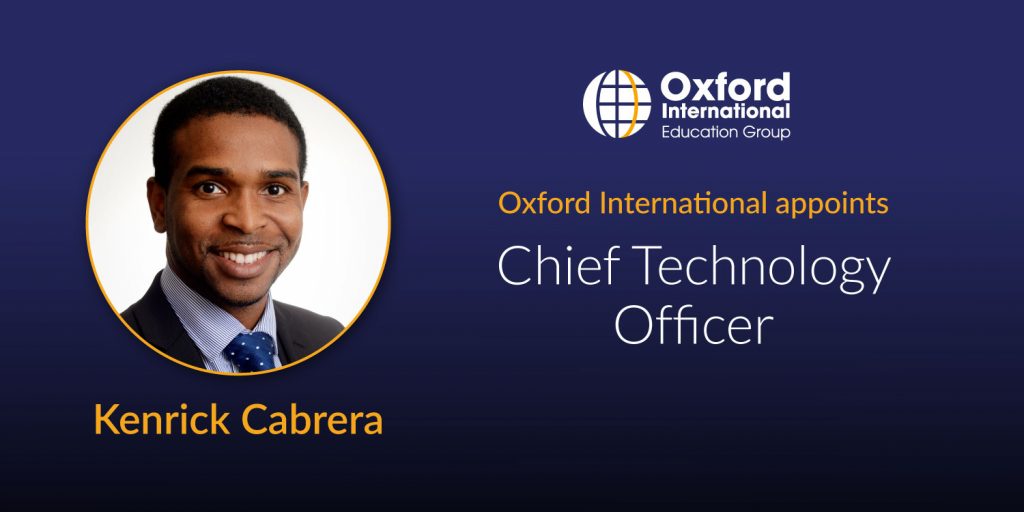 Oxford International Education Group announced today that Kenrick Cabrera has been appointed as Group Chief Technology Officer (CTO). Kenrick joins from PwC, bringing 20 years experience to help boost Oxford International's rollout of its industry-leading digital education products.
The appointment is another important step as Oxford International secures its position as the leading digital provider to the higher education sector. As an experienced figure in the business technology space, Kenrick will lead on expanding the company's digital portfolio and integrating systems throughout the organisation.
With proven experience using technology to encourage business development and growth, Kenrick will be instrumental to deliver on Oxford International's commitment to lead digital transformation in education. As a previous international student himself, his perspective will influence the company's understanding of how the latest technology will help students.
Kenrick joins with over 20 years experience of delivering business transformation, in a variety of sectors and organisations. He joins us from PwC, where his role as Programme Delivery & Assurance Lead saw him run several technology and regulatory change programmes across PwC's client base, as well as lead programme assurance reviews. Prior to this, he worked as Head of IT Projects and Support at Hyde Housing Association Ltd and as Head of IT Operations at Markerstudy Group.
Our CEO, Lil Bremermann-Richard commented: "This is a key moment for Oxford International. Kenrick brings a wealth of experience that will be invaluable as we continue to roll out industry-leading digital education products globally. With a pragmatic approach to digital transformation and innovation rollouts, he will be a great fit at Oxford International and so we are excited to welcome him to the organisation."