OXFORD INTERNATIONAL EXPANDS ITS UNIVERSITY PARTNERSHIPS DIVISION GLOBALLY WITH A NEW EUROPEAN PARTNER, JACOBS UNIVERSITY IN BREMEN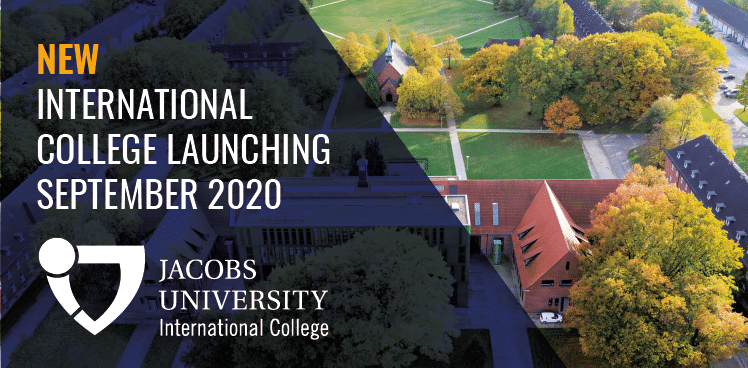 Oxford International announces a new partnership with Jacobs University in Germany, making it the first pathway provider to establish an international college with a German institution. The partnership will offer international students the opportunity to gain an undergraduate degree in Germany with one of the country's most international universities1.
The college will be run in partnership with the University and Oxford International. Oxford International is a unique education provider that has a proven record of delivering successful and life-enhancing student experiences through their four embedded colleges operating across the UK since 2014. In more recent years, Oxford International has also managed direct recruitment for DMU Europe. Other services such as Student Mobility programmes and International Strategy Development Advice complement the comprehensive services that the University Partnerships division of Oxford International delivers.
This new venture for Oxford International reflects the ever-changing landscape in HE student mobility, with many international students continuing to choose to study in mainland Europe. With Germany exceeding its own goals as a destination for inbound non-EU students2, Jacobs University's already strong international presence and Oxford International's rapid growth in the University Partnership division, the partnership was a natural fit. The move also confirms the organisations strategic intent towards achieving ambitious growth for the University Partnerships division.
When discussing the new venture, Group CEO Lil Bremermann-Richard had this to say "With this new partnership, we will strengthen our position as a major provider in the pathways sector and drive economic growth for both our UK and European business communities.".
Jacobs University International College will welcome its first group of international students this September 2020. The range of courses offered will prepare international students to continue onto Jacobs University undergraduate courses. By developing students' university-level study skills and their English language level, they are equipped to succeed as they continue their degree studies at Jacobs University. Students can choose from a variety of subjects, including International Business, Computer Sciences, Physics, Chemistry, Engineering and Robotics.
Jacobs University offers an innovative and student-centred curricular structure that follows the 3C-Model. The 3C Model is a modular academic scheme, grouping each year of study into overarching themes. Year one defined as 'Choice' allows students to explore a range of topics and decide on their major after this first year of study. Year two, known as 'Core' will equip students with the core elements related to their chosen major. Year three 'Career' will focus on preparing students for the job market and provide them with invaluable skills needed as a future professional in their field.
Bannour Hadroug, Member of the Management Board and Head of Student Marketing and Recruitment at Jacobs University, said "s a young and international top-ranked institution, this is an important milestone in our mission and commitment towards opening more chances for an excellent education. In a dynamical and connected world, we are convinced that this partnership will empower our social and educational impact and help students to discover and achieve their full potential.".
"Key to our success is to select and work with partners who share our mission to enable opportunities, build trusted partnerships and empower success for our students, our people, our partners, and communities around the world," said Group CEO Lil Bremermann-Richard on the reasons for choosing to partner with Jacobs University.
Jacobs University is a private, fully English-speaking research-oriented campus university located in Bremen, Germany. Established in 2001, it is continuously achieving top results in national and international university rankings. Its more than 1,500 students come from more than 120 countries with around 80% having relocated to Germany for their studies. Jacobs University's research projects are funded by the German Research Foundation or the EU Research and Innovation program as well as by globally leading companies..
Admissions will open in March for courses starting in September 2020 with pre-sessional English courses beginning in June 2020.
…
READ THE ARTICLE ON THE PIE HERE AND THE STUDYTRAVEL NETWORK HERE.
Sources
1Jacobs University is Top in Germany for International Outlook with a score of 88.7 on The Times Higher Education World University Rankings 2020