Oxford International selected for PRELIM
We are excited to announce that Oxford International's UK English Language division has been selected by the British Council, the International Association of Teachers of English as a Foreign Language (IATEFL) and English UK to be part of PRELIM (the Partnered Remote Language Improvement Project).
The Partnership
We have partnered with the Society of Pakistan English Language Teaching (SPELT), an organisation for teachers in Pakistan which has over 6000 members. Earlier this week, our academic and development leadership teams held their first meeting with SPELT to introduce the teams, scope the project and begin to develop the partnership.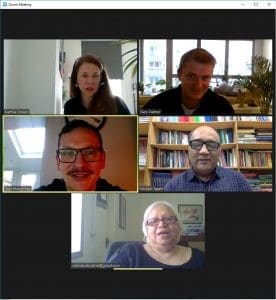 The Project
PRELIM aims to develop teaching standards across 20 countries, using the expertise of major English language organisations. We are proud to be one of the 17 English UK member centres selected for the project. The project functions like a mentoring programme, created to develop and improve the delivery of remote language learning courses.
Over the coming months, the Teacher Training department at Oxford International will work with SPELT to pilot a mentoring programme with selected groups of teachers across central Asia. The programme will investigate effective applications that can be used to access remote learning in areas with limited access to bandwidth or technology. Oxford International will be exploring solutions to negate the technological barriers faced by remote communities to help improve teaching and learning outcomes for remote students.
Delivery of the project will begin in the New Year. The findings of our investigation will then be published in March 2021 with the aim to inform a wider-scale project in the Spring.
We are very excited to be partnered with SPELT and their extensive network of teachers for PRELIM. This work will help to strengthen our existing digital division and improve the delivery of our online programmes while showcasing our teaching expertise on a prominent global platform.