UK removes all travel restrictions for vaccinated students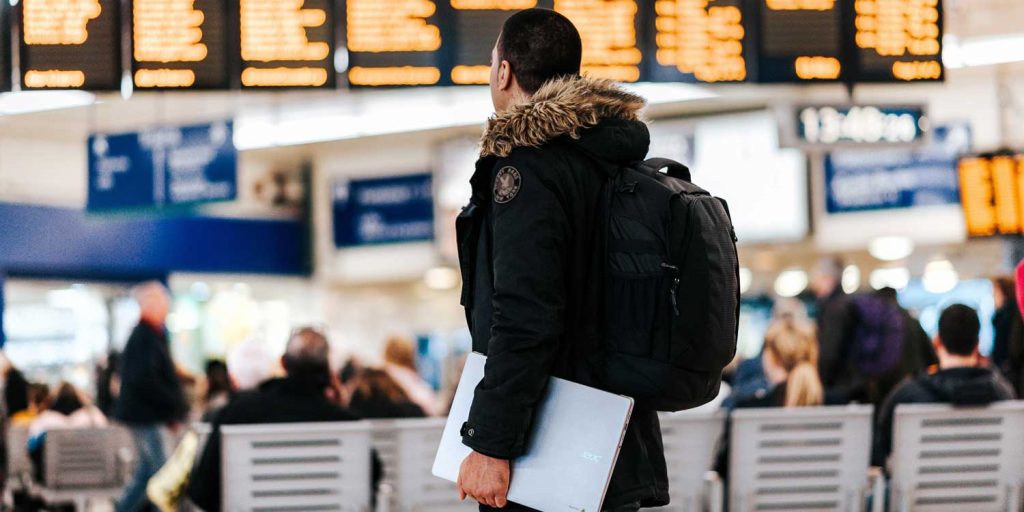 The UK government recently announced it will be removing travel restrictions and COVID-19 testing measures for all students entering the UK. From 4am on 11th February, all testing requirements will be removed for fully vaccinated arrivals (including all under 18's), with only a Passenger Locator Form (PLF) required.
For fully vaccinated students, this removes the requirements to test before and after your flight and no quarantine/isolation period is required. However, you will need to complete a PLF within 48 hours prior to landing in the country.
For students who are unable to provide proof of full vaccination status, you will need to provide a pre-departure test and a PCR test on or before day 2 after arriving in the UK.
What are the approved vaccines for the UK?
You must have a completed course of one of the following vaccines at least 14 days before you arrive in the UK. Please note the day of your final dose does not count as one of the 14 days.

• Covaxin
• Moderna
• Janssen (single-dose vaccine)
• Novavax (Nuvaxovid and Covovax)
• Oxford/AstraZeneca
• Pfizer BioNTech
• Sinopharm Beijing
• Sinovac-CoronaVac

Formulations of these vaccines will qualify as approved. This means that if you've had a combination of the approved vaccines, you will be considered fully vaccinated.
What is considered as 'fully vaccinated'?
2-dose vaccines – if you were vaccinated with a 2-dose vaccine (or a combination of them) you must have completed both doses to be considered fully vaccinated.
If you have contracted COVID-19 and have only had one dose of a 2-dose vaccine, you are considered as 'not fully vaccinated', and must follow the rules for unvaccinated travellers.
Single-dose vaccines – If you had an approved one dose vaccine (the Janssen vaccine), you are fully vaccinated.
How do I prove my vaccination status?
You will need to be able to provide evidence of your vaccination status with an approved 'proof of certification' document. An approved vaccine certificate must be issued by a national or state-level public health authority and include the following information as a minimum:

• your forename and surname(s)
• your date of birth
• vaccine brand and manufacturer
• date of vaccination for every dose
• country or territory of vaccination and/or certificate issuer
You will need your vaccination certification information for your Passenger Locator Form (PLF), and you may be asked to present it upon arrival in the UK.
A list of countries and territories with approved proof of vaccination can be found here.
If you're travelling from a country or territory or with a vaccine that is not approved by the UK government, you will need to follow the rules for unvaccinated travellers.
What if I'm not fully vaccinated?
Students travelling to the UK who are unvaccinated or not fully vaccinated will need to complete the following requirements:
• take a COVID-19 test – to be taken in the 2 days before you travel to England
• book and pay for day 2 COVID-19 PCR tests – to be taken after arrival in England
• complete a passenger locator form – to be completed in the 48 hours before you arrive in England
• You will need to enter the booking reference for your day 2 test in the UK passenger locator form.
What type of test is required for unvaccinated students?
The test must meet performance standards of ≥97% specificity, ≥80% sensitivity at viral loads above 100,000 copies/ml. This could include tests such as:
• a nucleic acid test, including a PCR test
• a LAMP test
• an antigen test, such as an LFD (lateral flow device) test
You must check with your test provider that the test meets the standards required by the UK. You may not be able to travel if it does not.
The test could be either:
• a face-to-face or in-person test
• a self-administered test
What if I've recently recovered from COVID?
If you have recently recovered from COVID but are no longer infectious, you should use a lateral flow device (LFD) test. LFD tests have a lower sensitivity than PCR or LAMP tests, so they are less likely to return a positive result from a historic infection. The LFD test must meet the minimum performance standards as set out by the UK government above.
What do I do if I test positive after arriving in the UK?
If you test positive for COVID upon arrival in the UK, you will need to self-isolate for up to 10 days. You may be eligible to leave self-isolation after 5 days if you do not have symptoms and have two consecutive negative results on days 5 and 6. Read more about self-isolation requirements here.
What next?
The removal of travel restrictions is a fantastic development for students wanting to study in the UK. This opens the door to many opportunities for students to join our university preparation courses and international colleges in person. Discover your university pathways and study options here.