What is High Potential Visa and How Can Foreign Graduates Continue Their Education in the UK?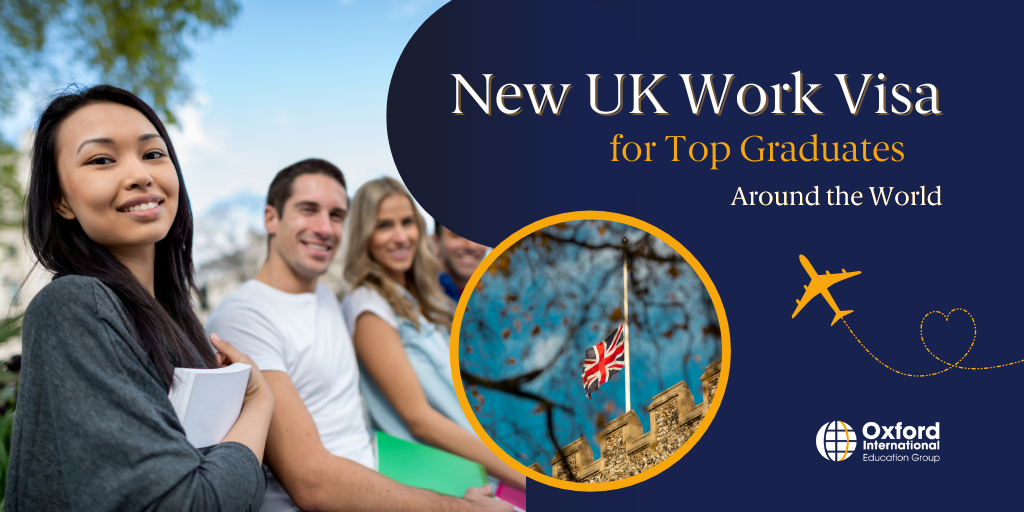 Recently, the UK government has launched a new visa scheme that will allow graduates from top colleges around the world to live and work in the country.
It is excellent news for high-achieving college graduates who were dreaming of reaching new heights in their studies and career in a country highly renowned for its research-oriented teaching methods and high-ranking universities!
The new High Potential Visa permits individuals to stay in the UK for a minimum of two years if they hold the relevant qualifications, which must be equivalent to a UK bachelor's, postgraduate, or PhD degree, allowing them to stay for up to three years.
Who is eligible for an HPI visa?
Graduates holding a bachelor's or master's degree from one of the world's top 50 non-UK universities are eligible for a two-year work visa or three years if they have a PhD.
They can apply regardless of nationality and don't need an employment offer in the UK.
Nevertheless, it's a terrific place for students to start if they want to explore their possibilities or establish their own business.
What are the costs for an HPI Visa?
The visa costs £715. The student must also be able to show that they will be able to support themselves in the UK with at least £1270 in their account when they arrive.
Additionally, the student will have an option to bring in dependents or close family members. The financial requirement for bringing a family member or dependent is considered met if the student has lived in the UK for at least 12 months prior to application. However, if applying for leave to enter from outside the UK, or with less than 12 months of residence in the UK, the following funds are required to be held in the bank account for at least 28 days.
At least £285 for the partner
£315 for the first child
£200 for each additional child.
Are there any work limitations for HPI Visa and their dependents?
The primary visa holder (student) and their dependent partner are free to work in the UK, launch their own business, or declare themselves self-employed because this route is not related to sponsorship, and there is no requirement to have a job offer in the UK.
Which Universities Qualify for The HPI Visa?
Every year, the Home Office will publish the renewed list of overseas universities that are ranked in the top 50 of at least two of the following ranking systems:
The Times Higher Education rankings of the world's universities
World university rankings by Quacquarelli Symonds (QS).
University Rankings Around the World
To be considered, students' universities must be listed in at least two of these rankings for their graduation year.
To find out about what institutions are in Top list, follow the link here: https://www.gov.uk/government/publications/high-potential-individual-visa-global-universities-list
What are the language requirements for an HPI visa?
Students must have a B1 intermediate level of English, which means they must be able to communicate with native speakers without difficulty.
While the High Potential Visa does not allow you to prolong their stay, if the students meet specific qualifications, you may be eligible to move to other long-term employment visas, such as the Skilled Worker Visa!
At Oxford International Education Group, we are enthusiastic about education and committed to giving students the finest opportunities to advance their education and future careers.

With our online international foundation, pre- master's, or PhD preparation courses, you can increase your chances of admission to a variety of UK universities and advance along many chosen pathways, such as business, applied computing, or computer science. 

Get in touch with one of Oxford International's admissions teams for more information.